If you're wondering why I did not update my blog during these few weeks, it's because I'm in Taiping. Nothing much happened actually.
Being a stranger in Taiping and sticking to the Chinese tradition (not exactly). It is quite funny that they expect everyone in Taiping knows how to speak Hokkien.
It is boring in Taiping, seriously. I can only online from cafe so yeah, I tried my best to online and attempted to update my blog couple of times.
I bought some stuff here; re-ment items (selling two of them soon) and some cute snacks!
I have not show you guys some photos of the zoo and Phillip Island's trips, aint I? Here are em, few of my best and fav shots. Lotsa em not so clear due to handshake or the cage as an obstacle between me and the animal.
And unfortunately, no photos of penguins taken from Penguin Parade in Phillip Island because it is not allowed. Too bad, huh?
Peacock! Did not edit anything on this :D
Feeding time for the lions!
Pelican
Giraffe is gorgeous, seriously gorgeous!
Birds. >_<
Love this photo! Eventhou it's just a testing photo :D No edit is done! By the way, that's my Uncle Tony.
Such an adorable koala :)
Back to my story in Taiping, I met my boyfriend's family (almost all of em) and his friends. BBQ events and movies. Talk bout movies, I had watched four movies within a week time.
The first movie is
"The Spy Next Door"
.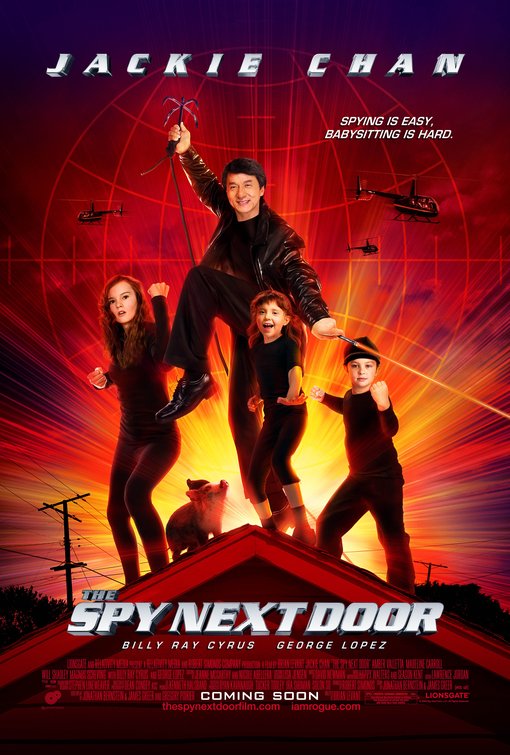 It was quite a funny and cool movie. If you have kids, watch this with em, surely they will enjoy and laugh their hearts out. There's a touching scene for the ending as well.
Second movie, "The Vampire's Assistant"
Cool Vampire movies. Unlike Twilight with the retard sparkling lame vampires and extremely desperate bitch that desperate for an intercourse with the ugly main character. Sorry if you're a Twilight fans. It's just a lame story to me. Okay, enough of this, if you're interested with vampire stuff, watch this. It's different and new. I hope there's a second movie for it!
""" Percy Jackson; The Lightning Thief"
would be my third movie.
I watched it for twice. First, with my boyfriend and second with my boyfriend, his friend; James and his bro. It was quite slow and boring at the beginning but the story is quite interesting. It's involved the Olympian Gods and the myth creatures. It has an extremely awesome graphic as well!
The last and really a disappointing movie will be...
"The Wolfman"
My comment, dont ever watch it. It's just a waste of money. Unless you dont have any choice.
The ending is a crap. No twist, no suspense.
I am now waiting for few movies. Cant wait for em!
Anyway, bad news when I told my parents, especially my mum bout my boyfriend. She wanted me to quit my studies and get married with him because she thinks that I will lose my interest in studies
(well, I gotta admit that I dont really have the mood to study now but it is not because of my boyfriend but it is because I wanted to learn more bout doll customization).
She had been calling me for the past few days just to scold me and then stopped from calling because I did not wanted to talk to her bout this matter. So yeah, wish me luck people!
I know this is a long blog entry but I really wanted to say that I really really envy my friend, Nana. She's turning her room to a lolita room! I cant because I dont have my own house. Sigh.
*Phew! My laptop did not restart for the second time while I'm blogging!*